Barkers Vale progress
An epic extension on a tiny scale.  The completed home will be a compact 70 sqm 2 bedroom home with palatial freestanding composting toilet under the neighbouring giant fig tree.  Painting internally is complete except for clear finishing the thicknessed recycled hoop pine trims.  Solar hot water system, wood stove, composting toilet (completion) and wiring in of the retro light fittings remain on the checklist.  And a frost-resistant garden.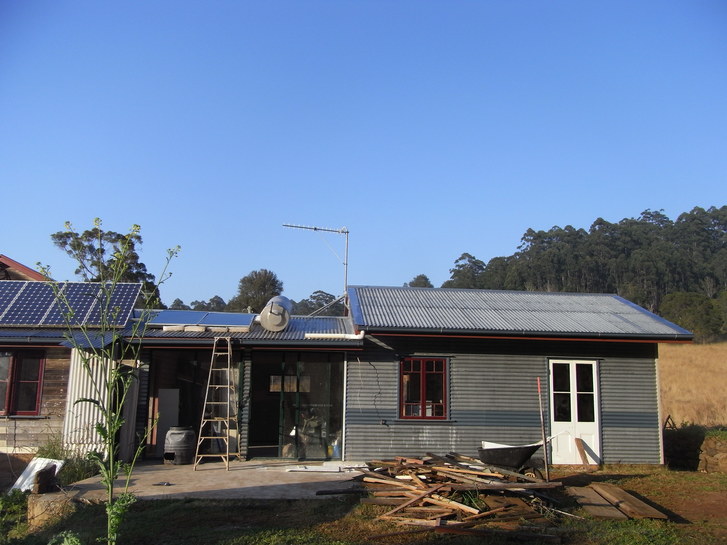 The home's passive thermal properties worked exceedingly well in a recent cold snap.  Barkers Vale has 20 frost days a year, so this is reassuring...but expected considering the level of insulation of extent of thermal mass in the concrete slab and stone feature wall to the kitchen.